Health, Safety & Environment Policy
Najed Al Ahliya aims to
Protect all the stakeholders from injuries and occupational illness
Protect the environment from pollution and damages
Safeguard all assets and properties from damage and deterioration
Achieve optimal use of natural resources
Promote a culture in which all employees share HSE commitment at work
Empower all employees to start work only if it is safe
In order to achieve the above stated objectives, Najed Al Ahliya has established and implemented HSEMS that is aimed to
Deliver compliance with statutory and regulatory requirements of Sultanate of Oman
Deliver compliance with ISO 14001 Environmental Management System Requirements, OHSAS 18001 Occupational Health & Safety Management System and other international standards
Set HSE objectives, targets and associated management programs to achieve continual improvement
Effectively integrate HSE discipline into all business activities
Communicate HSE Policy to all employees, interested parties and making it available to public
Review the effectiveness and suitability of HSE Policy for continual improvement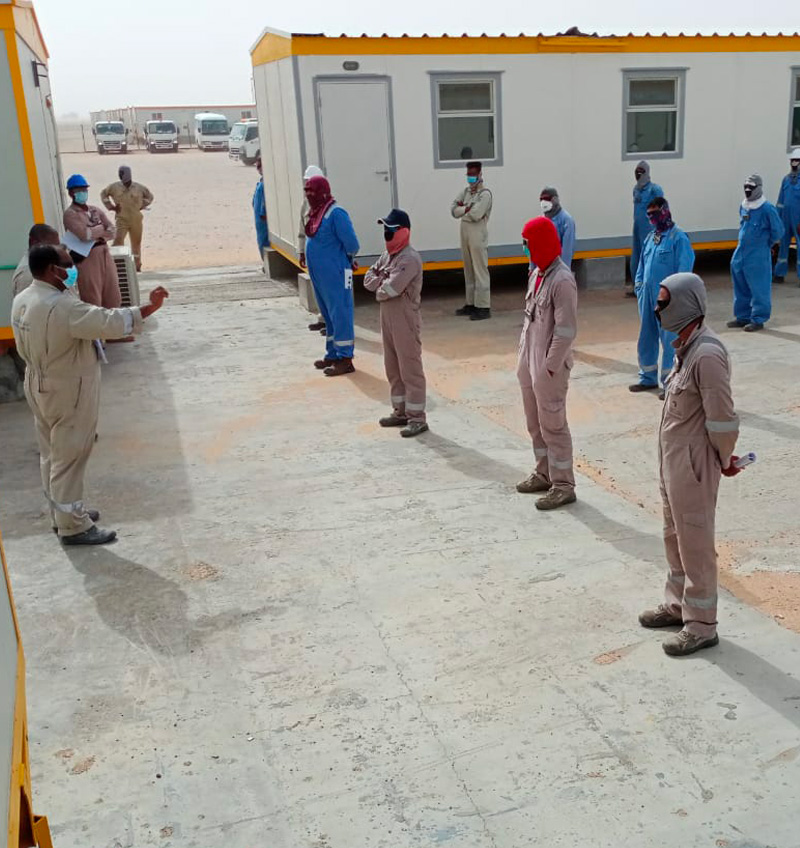 In this way Najed Al Ahliya aims to have a HSE Management System in which all employees of Najed Al Ahliya & those under the sphere of influence of Najed Al Ahliya are safe & healthy and contribute to environmental protection.
Najed Al Ahliya delegates Authority and Power to all of its employees to:
Temporarily STOP all company related work which shall or likely to have adverse effects on People, Asset and/ or Environment.
Immediately inform to direct supervisor about the observed unsafe acts/ unsafe conditions/ unsafe practices.
Follow direct supervisor's advice and proceed accordingly.
View Najed Al Ahliya's policy documents: