Concrete Products Division
Najed Al Ahliya Concrete Products Division is the sole mass producer and supplier of ready mix concrete and related products in several PDO area including Qarn Alam, Fahud and Marmul. It was established in early 2013 and is a business activity solely owned by Najed Al Ahliya LCC. Najed Al Ahliya is proud to be called as the only LCC Company that is running ready mix concrete business.
This is part of Najed Al Ahliya's mission as an LCC to venture more technical fields that are not usually adopted by counterparts. Najed Al Ahliya Concrete Products Division employs a workforce of about 50 people and covers ready mix concrete demand in and around PDO stations.
Najed's determination to lead the industry in quality has driven it to operate under the most stringent, self-imposed quality control regiment which has made the name Najed Al Ahliya synonymous to 'Quality' within the industry. This will lead Najed Al Ahliya sooner than later to work on an impressive array of prestigious projects in the area.
Najed Al Ahliya's stations undergo fully equipped quality control checks & routine tests to ensure that the end product delivered to customers is in full compliance with the contracted specifications.
Najed's operations are managed through a state-of-the-art information system that has been tailor-made to link our stations with our head office, central workshop, and technical department.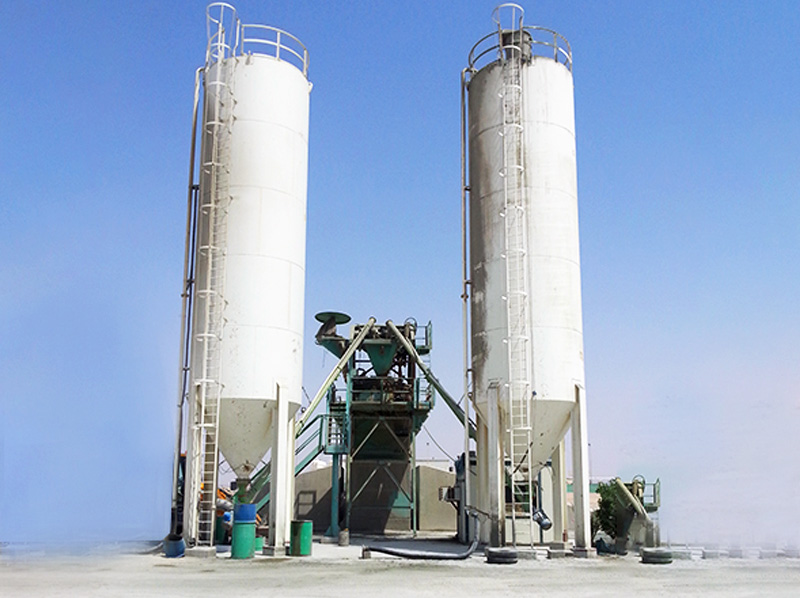 Ready Mix Concrete
Najed's ready mix concrete product line encompasses all types of concrete blends and technologies, including: regular structural concrete, blinding concrete, high-strength concrete, self-compacting concrete, high-performance concrete, micro silica concrete, fly ash concrete, screed concrete, lightweight concrete, and heavyweight concrete.
Concrete Blocks
Najed Al Ahliya - blocks production division is a soon-to-be-incorporated venture of Najed Al Ahliya LCC to produce quality and reliable products such as Hollow Blocks, Solid Blocks, Tinted Pavers, Interlocks and Kerb Stones. Najed Al Ahliya's concrete production expertise stands as the backbone to start this new venture.
Register your interest in our services..